50 Cent Tells Rick Ross What His 'Baby Mama' Told Him In New Diss Track, 'Tia Told Me'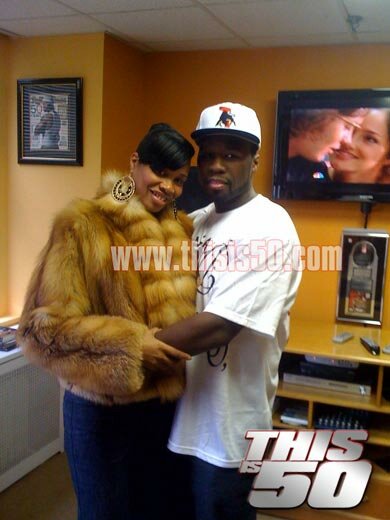 50 Cent Hints He May Have 'Smashed' Rick Ross' 'Baby Mama,' Tells Him What She Told Him In New Diss Track, 'Tia Told Me'
"You won't believe what Tia told me, your f-ck career is over homie, Officer Rickyyy," 50 Cent sings in the background of his latest diss track "Tia Told Me" aimed at Rick Ross.

50 Cent didn't fail to leave out the recent others he's also been aiming at spitting a line or two for Fat Joe and DJ Khaled.
At the end of the track 50 Cent made sure to add that he called LA Reid and stated Rick Ross is finished… closing with, "it's just politics."
In 50 Cent's previous diss track 'A Psychic Told Me,' aimed at DJ Khaled, the rapper / businessman showed video of Khaled's mother being filmed unknowingly, which disturbed many, even personality Miss Info.
Well in this diss track, 50 Cent goes in on Rick Ross about what Ross' 'baby mama,' Tiallondra "Tia'" Kemp told him exposing Rick Ross, and it's more than what she already had to say in her previous video encounter with 50 Cent where she hugged up with 50 and was treated by 50 to a shopping spree.
50 Cent even hinted that the two (50 Cent and Tia) may have even been intimate with one another.
"Call me crazy, go 'head, call me crazy, me and yo baby mama done been intimate maybe, imagine how she felt when she seen how I lived…. hey, I'm the biggest boss she seen thus far," stated 50 Cent in the track.
Check out 50 Cent – "Tia Told Me…."
[display_podcast]