T.I. Talks About Speaking Briefly With Chris Brown After Rihanna Assault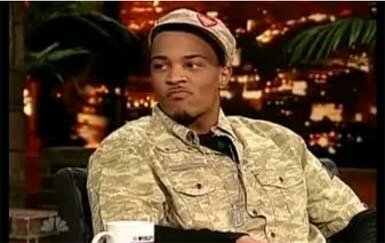 Rapper T.I. spoke Monday night on Last Call with Carson Daily about speaking with Chris Brown after the alleged assault he was charged with against girlfriend, singer Rihanna.
"I spoke to him today," he said. "He's cool, you know. He's a little concerned about the situation, but he's still the same Chris. I told him, 'This too shall pass.'"

Though T.I. admits that he didn't know exactly what happened between the two, Rihanna and Chris Brown, he still spoke up for the two from another celebrity's standpoint.
"We're celebrities, we're entertainers, but we're still human—all of us. Don't expect us not to make mistakes, because we will," T.I. stated.
In related news, rapper T.I. whose reality show Road To Redemption aired on Tuesday night, took home a Grammy for 'Best Rap Performance by a Duo or Group' for his work with Jay-Z, Kanye West & Lil Wayne on their collaboration of song 'Swagga Like Us.'
Couple Chris Brown and Rihanna were scheduled to appear also at the Grammy's the same night of the alleged assault but both cancelled.
Watch T.I. speaking about Rihanna, Chris Brown assault on Last Call With Carson Daly.