Chris Brown Feeling The Effects Of Rihanna Assault Charges; Wrigley, Body By Milk Suspend Endorsement Ads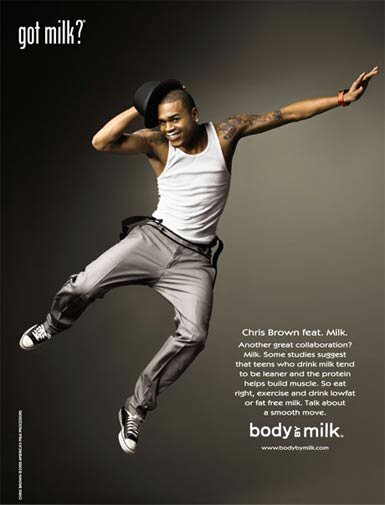 Chris Brown comes in after Olympic gold-winner swimmer Michael Phelps in getting hammered and possibly losing an endorsement deal due to some type of legality issue surrounding them. Early on last week, an old photo of swimmer Michael Phelps made its round online after it was published in a British newspaper for him smoking pot at a college party in the photo. R&B singer Chris Brown's loss comes due to Sunday's felony charges for making criminal threats towards singer Rihanna, according to rumors allegedly in self-defense after she [Rihanna] allegedly initiated the altercation first due to a phone call he received.

As recently reported, the two were involved in a physical altercation at Clive Davis' Pre-Grammy party in LA, which was filed the morning of the 51st Annual Grammy Awards day.
According to Wrigley, until the case has been resolved, they have suspended their ad campaigns featuring Chris Brown.
"Wrigley is concerned by the serious allegations made against Chris Brown. We believe Mr. Brown should be afforded the same due process as any citizen. However, we have made the decision to suspend the current advertising featuring Brown and any related marketing communications until the matter is resolved," a Wrigley's spokesperson said in a statement.
A representative for the "Got Milk" ad campaigns is also reported to have released the following in a statement, "The Milk Mustache campaign is taking the allegations against Chris Brown very seriously," the company rep said. "We are very proud and protective of the image of the Milk Mustache campaign and the responsible message it sends to teens. Mr. Brown's ad was launched last fall and is scheduled to end this week."
While Chris Brown continues to lose and/or get his endorsements suspended, as previously reported, R&B/Pop singer Rihanna is reportedly cooperating with police investigators who are trying to build up a case against the singer's boyfriend Chris Brown.
Watch Chris Brown's Wrigley Doublemint Commercial Campaign Ad