Dipset's Cam'ron Is Back and He Hates His Job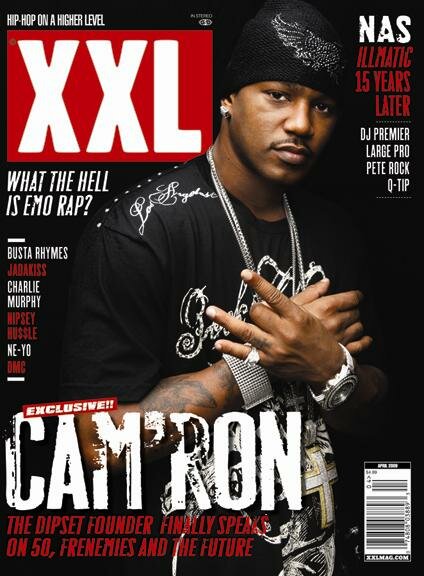 There's no longer a reason to ask "Where's Cam?" Rapper Cam'ron is making his comeback on the scene, breaking his silence with a new music video "I Hate My Job" and an XXL magazine cover story, which is his first interview in years.

In the cover story, the Diplomats 'Dipset' founder, Cam'ron, after nearly two years off the scene, speaks on Dipset, Jim Jones, Juelz Santana, and more.
"…So I understand what the fans are saying," Cam told XXL executive editor Vanessa Satten, regarding the absence of Cam from Dipset. "And it's kinda messed up. But what you gotta realize is that things can always be fixed behind the scenes. But once a problem gets public, it's kind of unfixable."
Regarding the "unfixable" that Cam was referring to with Dipset, he also spoke on how Jones' publicity stunt and feud with 50 Cent largely contributed to it.
XXL Magazine's April issue featuring Cam'ron on the cover hits newsstands soon.
In related news, Cam'ron's album Crime Pays featuring the single "I Hate My Job" is expected to drop on April 21th.