Bow Wow Announces 'Vroom 1′ As Name of First Basketball Sneaker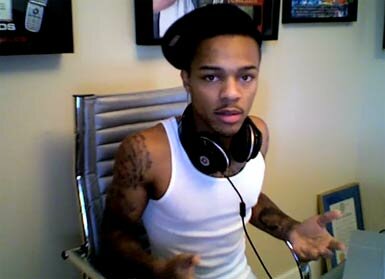 Rapper Bow Wow introduced the name of his first line of basketball sneakers "Vroom 1″ which he has been working on with Starbury (sneakers and clothing created by NBA all-star Stephon Marbury) and a number of designers back and forth.

The rapper states that his shoes will serve a cause and some of the proceeds from his shoes will go back to charity as a way for him to give back to the community and make shoes affordable for everybody unlike Jordons which the rapper stated in a previous interview were too expensive for families to afford.
"This is a way for me to give back to actually have a line and some of the proceeds go to charity. But aside from to actually have a line and let it be affordable for everybody and it still be the same quality as a Nike or a Jordon, that's the best way I can give back and that's what I want to do. That's what Starbury is about," states Bow Wow.
Bow Wow goes on to tell sneaker fanatics to get at him if they have any ideas or visions and he'll look at them and if he like it, he states, "we'll go from there." And for his recent bouts with rapper Soulja Boy, Bow Wow says the child play is a done deal and he's back to work and he's about to go do some promo for his upcoming album scheduled for release on March 31.
"Sorry if y'all was expecting something else today, I know he [Soulja Boy] might drop a little video or something today, but I'm not worried about it. I just want to say peace that's how it's going down," the rapper ends.