T.I. Exposed: Photos Reveal Rapper's Private Area During Performance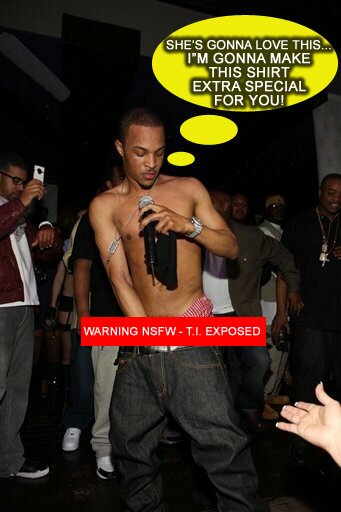 We've all heard of nipple slips aka nip slips, wardrobe malfunctions, and more when we're reporting on a female celebrity, but what do we call it when it's a male celebrity that gets exposed?
While rapper T.I. performed in Las Vegas to celebrate Jet's nightclub three-year anniversary, the rapper happened to over expose himself just a little too much while getting a t-shirt ready for a fan by giving it some T.I. love.

T.I. called himself preparing the t-shirt for one lucky fan by smearing it with all his dripping sweat below his belt inside his pants, but he ended up revealing more than he may have expected according to photos circulating the net.
The photos were reportedly taken by Kabik/ Retna Digital.