50 Cent Hugs Up With Rick Ross' Baby Mama, Interviews Her and Takes Her Shopping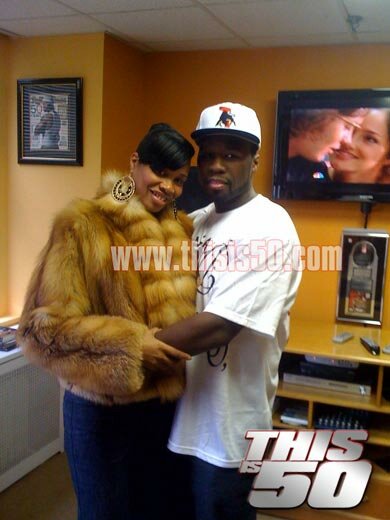 50 Cent stated he was going to get Rick Ross and seems like this is only the beginning. 50 Cent brought out Rick Ross' baby momma Tiallondra "Tia" Kemp to NY and she spilled the beans about Rick Ross stating the rapper rents his jewelry, and she had a lot more to say. Reportedly 50 Cent took Tia on a shopping spree in which reports are stating he's just trying to get the scoop on Rick Ross. Currently, there's no telling how far 50 Cent is willing to take it.

In the video Tia states that when she was at the attorney's office and as she got ready to leave, the truck she had been driving for more than two years was gone and so she's now without a car to take her kids around. So she's saying Rick Ross 'creeped' the truck.
Reportedly Tia is expected to be coming out with a book called "Tia's Diary : Deeper than Rap," which will talk about her struggles as a single mother and being involved with a rapper. 50 Cent reportedly helped orchestrate the book deal.