Lil Wayne Preps New Album Rebirth, First Single Leaks On The Net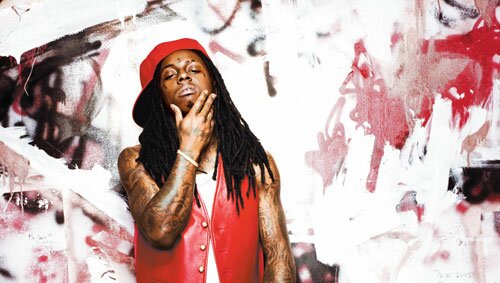 Cash Money's rapper Lil Wayne will be marking different territory with his latest announced album entitled Rebirth which, according to sources, won't be a hip hop album but instead it will be a rock and roll album.

While holding an electric guitar in the Hit Factory studio in Miami, Lil Wayne made mention of his upcoming rock album in a video interview with Ozone Magazine's Julia Beverly back in November '08, but as of that date, had no name or release date for the album.
Lil Wayne has now announced the official release date of his new rock album Rebirth as April 7, 2009.
The first single which leaked on the inetrnet today off the album is called "Prom Queen." The single Prom Queen was expected to be released tomorrow after a live stream of his concert in San Diego on January 27, according to MTV.
Wayne's reps have told numerous sources that his popular album series of Tha Carter, which has fans awaiting Tha Carter III has nothing at all to do with his upcoming Rebirth album release.