Video: Proof Ice-T's wife Coco's Booty Is Real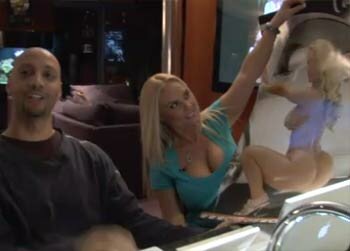 Jace of the Jace Hall show on Crackle.com makes a visit to rapper/actor Ice-T & model/actress Coco's house to prove that her booty is real with a simple touch test. Find out if Ice-T was okay with Jace touching the booty and watch Ice-T's craze over the new game, "Call of Duty, World at War," which released on November 11, 2008.

Also, while we're on CoCo's booty, take a look at hot new photos of Coco in Black Men's Magazine.