Bone Thugs-N-Harmony Bizzy Bone Beaten And Robbed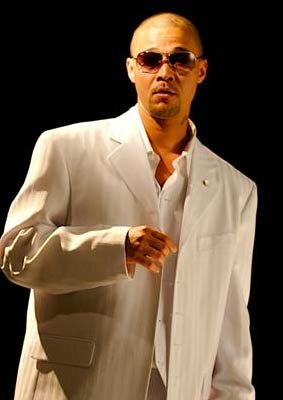 According to sources, rapper Bizzy Bone born Byron McCane of Bone Thugs-N-Harmony was robbed and beaten on January 5th after returning to the Universal Hilton Hotel after a night at a restaurant. The rapper is stated to have been approached by a number of men and women who then choked and beat him before snagging his jewelry.

Currently, Los Angeles police has arrested an anti-gang worker named Marlo Jones in connection with the robbery. Jones is stated to have been a contract worker for the Los Angeles anti-gang organization Unity One which works with gangs and the Los Angeles Police Department to help reduce the number of crimes in the inner-city.
Marlo Jones, 30, nicknamed "Bow Wow" was arrested on Saturday after officers identified his vehicle as being used in a robbery earlier in the week. Jones was booked and taken into custody and is currently being held on a $1 million dollar bail.
Currently authorities are looking for other suspects which include males and females.
In December, Bone Thugs-n-Harmony reunited after 10 years and is reportedly working on an album entitled "Uni 5″ due for release sometime in '09.