Motown's 50th Anniversary: Boyz II Men to Greet Fans at Borders In LA on Tuesday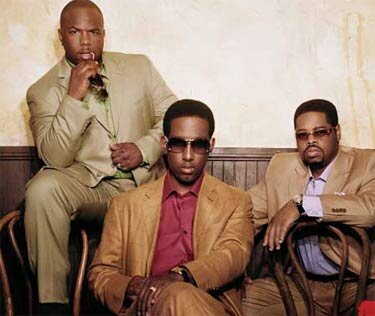 After being discovered by Michael Bivins of New Edition and being one of Motown's biggest-selling music groups in the 1990′s, Boyz II Men will meet and greet fans and sign their latest CD "Motown: A Journey Through Hitsville U.S.A.," as well as their other CD's at Borders in Westwood as Motown celebrates it's 50th anniversary festivities.
During the meet-and-greet, fans will be allowed to question the artists (Nathan Morris, Shawn Stockman and Wanya Morris) during a Q&A which will be hosted by LA radio personality Victor Zaragoza from radio station Hot 92.3.

The meet-and-greet takes place Tuesday, Jan. 13 at 7 p.m. at Borders 1360 Westwood Blvd. Los Angeles, CA 90024.
In other news, Boyz II Men are stated to be working on a new album which is slated for a 2009 release.
Motown began celebrating it's 50th Anniversary on Monday and has planned a year's worth of celebrations to honor the anniversary which will include meet-and-greets, album releases, documentaries, museum exhibitions and a new stage musical.