Video and Photos of The Notorious Movie Premiere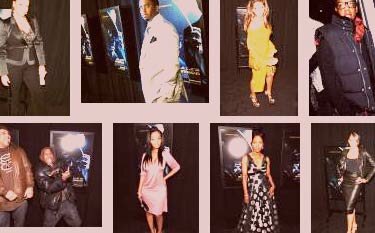 As recently reported, there was a B.I.G. turnout of celebs, from music to film, who appeared on the carpet of the "Notorious" movie premiere Wednesday night (January 7, 2009) in New York.

The list of celebrity guests included names such as Spike Lee, Idris Elba, Beyonce Knowles, Jay-Z, Diddy, actor Tyrese Gibson, Ice-T, Coco, Faith Evans, actor Derek Luke, actress Angela Bassett, actor Anthony Mackie, Busta Rhymes, Doug E. Fresh, Cassie, Ciara, Lil Mama, Ja Rule, Jadakiss, Mary J. Blige, Nas, Q-Tip, Russell Simmons, Irv Gotti and many more.
Check out video and photos of celebrities who attended the star studded red carpet affair.
Video: The Notorious Movie Premiere in New York

Photos From The Notorious Movie Premiere in New York