50 Cent's New Blood On The Sand 'Cover System Trailer'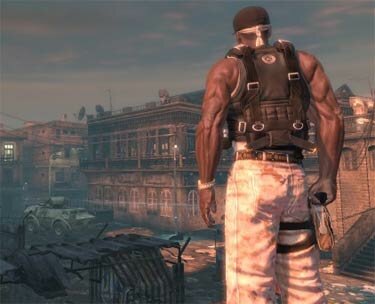 Rapper/entrepreneur 50 Cent is prepping to release his new action packed video game 'Blood On The Sand' which will hit stores on Tuesday, February 24th in the US and on Friday, February 20th in Europe. The video game is a sequel to 50 Cent's '50 Cent: Bulletproof' released in November of 2005 and will be available for the Playstation 3 (PS3) and X-Box 360.

The game will feature new music content from 50 Cent and G-Unit as well as multiplier bonuses, awards which helps unlock cheats, and more.
Currently the game is available for pre-order at a number of retailers starting at $59.99.