Comedian Katt Williams Slapped In Detroit Night Club?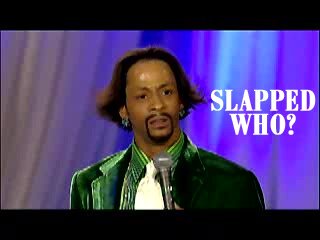 Reportedly, comedian Katt Williams, 37, was slapped on Saturday night at a nightclub in Detroit where he was performing after picking out an audience member which happened to be a man in the audience who wore a cowboy hat and matching boots. According to reports, Katt Williams started joking about the man which made him angry enough to eventually walk up to the pint sized comedian and slapping him across the face.

Whether or not this was a stunt or not, has everyone beat. But reportedly after the show Katt Williams sat in a corner smoking on a cig and was asked by concerned patrons was he ok.
"Hell naw… I ain't alright! Didn't you just see that n*gga slap me!?" comedian is said to have stated.
The comedian is also stated to not have had an entourage with him at the time which possibly would have warded off the angry wannabe cowboy.