Goons Who Robbed Soulja Boy Release Video; Plan To Show Rapper's Chain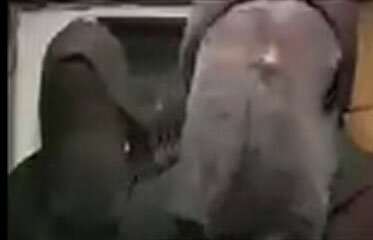 As recently reported, rapper Soulja Boy was reportedly robbed by 6 'goons' at least reportedly that's what the rapper supposedly text messaged to a friend. Well, in a video released on the internet, 2 men, who are wearing rags over the face to hide their identity, are claiming it was just them, the 2 of them, and they are who robbed the rapper at gun point after knocking on Soulja Boy's door at 4 am yesterday morning.

One of the two men doing the speaking on a voice changer says, they followed the rapper closely in a car without being identified by the rapper and his crew, went to the rapper's home, and waited on them to return. That's where he says they put a gun to rapper Soulja Boy's friend, Arab, who according to them answered the door at 4Am in the morning and began crying when he saw the gun. The man then claims, they robbed the rapper and his crew, who he says were playing XBox.
They also claim they will be releasing another video soon revealing the rapper's chain.
GOONS SPEAK ON SOULJA BOY?? "WE GONE MAKE ANOTHER VIDEO WITH YO CHAIN"