Will Smith Gets His Golf On; Movie Grosses $38 Mill At Box Office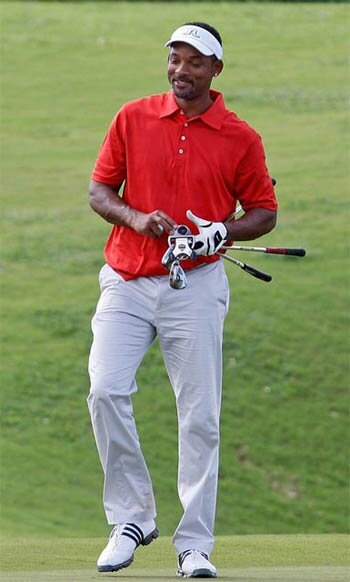 After a lot of hard work, being named the second highest paid celebrity couple with wife Jada Pinkett-Smith by Forbes (following Jay-Z and Beyonce) and with his latest movie Seven Pounds ranking at 6 at the Box Office, our guy Will Smith took time-off to do a little golfing in Cabo San Lucas, Mexico, this weekend.

Not sure how well Will Smith's golfing game is, but he looks good golfing and has the golfing attire down. With the money he made in "Seven Pounds" he deserves it.
The weekend gross for Will Smith's movie 'Seven Pounds' was $13,203,236 with the cumulative gross being $38,762,647 after being in theaters for 2 weeks. Others starring in the movie alongside Will Smith include Rosario Dawson, Woody Harrelson, and Barry Pepper.