Katt Williams Talks Trash About Steve Harvey, "Your Final Time as the 'King of Comedy'"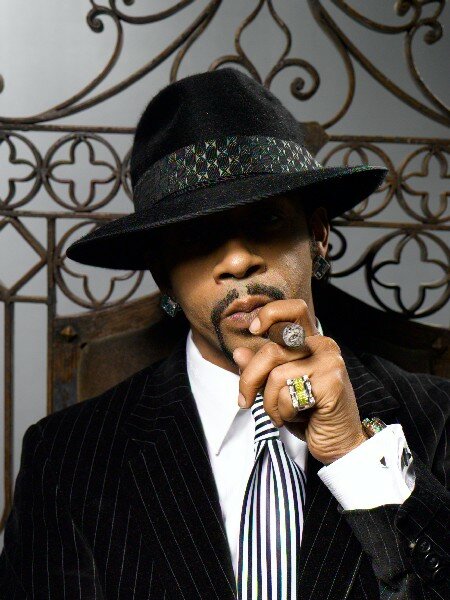 Katt Williams and Steve Harvey will be taking each other to the stage in a comedy beef for the "2008 Championship of Comedy featuring Steve Harvey & Katt Williams" show on New Years Eve December 31st, 2008 at the Joe Louis Arena in Detroit, MI.
The younger and more controversial Katt Williams, 37, has led the way in this comedy beef with an audio diss talking trash about the more seasoned, proclaimed King of Comedy, Steve Harvey, 52, who'll be 53 in January.

"Steve Harvey first I'd like to say thank you to you because you didn't have to accept this… you have been the 'King of Comedy' for as long as we've had one… I am honored… and I don't know why people made this a championship… I wanna apologize for what's gone happen," Williams said directing his apology at Steve Harvey. "But the second that you get on stage… I need you to understand that that's your final time as the 'King of Comedy.' Water seeks its own level, you can't stop it playboy. It is what it is, so I hope you're ready. I hope you got a team of writers. You gonna need about six or seven of 'em.. they gonna need a couple cups of coffee, they probably gone need some illegalities, but the one thing that's not gone happen is you not gone beat me, it's not possible the only thing you can do is forfeit… I know you must have been happy when it looked like Katt Williams wasn't gone show up, but anytime you count me out you've mis-counted."
"Maybe you can get on stage and pretend that you're handing the crown off to me," added Williams.
The comedian went on to tell Steve Harvey that he should notify his radio listeners that this really won't be a championship at all and the reason he should hand over the crown is because he's going to lose anyway saying, "Consider yourself warned."
Ending off his audio on an infamous note, "Float like a butterfly, sting like a bee, anything is possible unless you're trying to beat me," stated the voice of Katt Williams on the audio clip.
Katt Williams Championship of Comedy Part 1

Katt Williams Championship of Comedy Part 2

Katt Williams Championship of Comedy Part 3