Hip Hop Beef Sparks Between New Jersey rappers Joe Budden and Ransom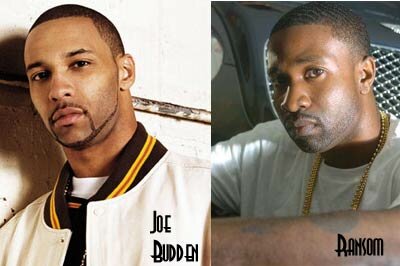 There's a beef that's been on-going with New Jersey rappers Joe Budden and Ransom that has now gone to online video recently with, first, Joe Budden making comments about New Jersey rapper Ransom, saying he's no comparison to him. This lead to Ransom responding to Budden's comments with comments of his own, which one comment was that he would "beat Joe Budden bloody" and if he doesn't like it then he can "punch him in the face" when he sees him.

Well now Joe Budden has come back with another video diss stating that he has video footage that proves Ransom is not quite as 'gangster' as he's portraying and he warns Ransom to stop or else he will start releasing the revealing footage that he has of the rapper.
Budden states Ransom was surprised by a visit to Ransom's neighborhood which led to Ransom running into the building to get a gun which he returned only to 'fire' the gun in the air expecting everyone to run, but no one ran.
Watch the videos of the ongoing Hip Hop Video beef:
Joe Budden says Ransom got beat up, and he's got video footage

Video: Ransom Responds to Joe Budden Diss

Video: Joe Budden vs Ransom vs Papoose (First Video Diss)