Soulja Boy's iSouljaBoyTellem To Sell 35K In Its First Week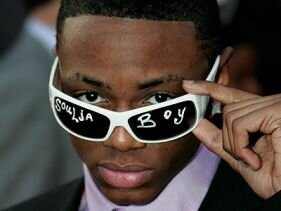 Although rapper and young businessman DeAndre "Soulja Boy Tell'em" Way has dominated in ringtone sales, dominated in YouTube impressions through his popular YouTube channel and dominated the MySpace craze with over 100 million song plays and almost a million friends, reports are circulating that Soulja Boy's newest album "iSouljaBoyTellEm" is expected to only sell around 35,000 copies in it's first week, according to Hits Daily Double. iSouljaBoyTellEm features the single "Bird Walk," which is much like Soulja Boy's dance craze song "Crank dat" being that it introduces a new dance but with not as much popularity as Crank dat maybe this turn around. The album also features the single Kiss Me Thru The Phone featuring Sammie.

Soulja Boy's first album "SouljaBoyTellEm.com" sold over 100,000 copies in it's first week making it a triple times more successful album versus the album sales on his newest release.
Many are talking online, with some seeming happy at the rapper's expense and others seeming to take defense on the rapper's behalf claiming poor sales due to recession and a bad Industry, while others simply think it's the rapper's time coming to an end.
No official word or response from Soulja Boy or his people on the expected album sales news that's circulating.
In related news, the rapper apologized for his explicit behavior lately on video claiming he has a greater responsibility to the kids and that he needs to set a positive example for them, the rapper told the Associated Press.
In more related album sales news, while Soulja Boy's album is only expected to sell 35,000 copies, rapper Plies' new album "Da Realist" is expected to sell over 90,000 copies in it's first week.