Scarface Says, "How Can A Gang Of White Boys Tell A N—gga What's Hot?"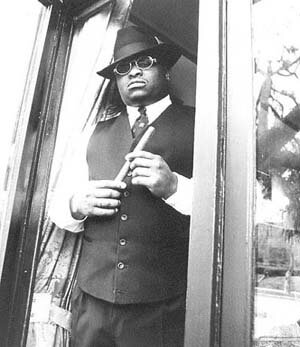 Rapper and businessman Scarface has made headlines yet again for speaking bluntly about his opinions of Hip Hop today versus the hip-hop of yesterday, what it meant then and what it means or 'doesn't mean' today. This time, Scarface says he respects artists like Soulja Boy for making money off their ideas, but he doesn't respect "ringtone rapping" or how the internet, Black radio and big record companies disrespect the hip-hop game while "hurting Black music" in the midst.

"Hip-Hop is a feeling man, it's a way of life. Anything that radio plays is wack. All the great records don't get played. I feel like radio and big record companies are trying to destroy Black music with the shit that they play… by the way that they exploit it," the rapper told online hip hop site YoRaps. "You got Black America thinking it's cool for women to walk around with their breasts out. I think to cover up what's really going on today in the world they flood the market with some bullshit. It's like Watergate, the shit is a crime."
When the rapper was asked about Soulja Boy, Scarface went into detail about how he respects Soulja Boy as an entrepreneur, but reveals why he doesn't respect the way labels exploit ringtone rapping. "I think Soulja Boy had a brilliant idea, what he did with it was great. He took what he had and made money from it…. So I got a lot of respect for Soulja Boy," stated Scarface.
"I don't have respect for all the shit that gets like 50,000 spins a week for eight months, and then when their record comes out they sell like eight copies the first week. They're six months into their album and they only got 3000 records, but they sold 150,000 ringtones… I think it's bullshit, it discredits the whole Hip-Hop movement when you resort to ringtone rapping. It's not respecting the game, it's disrespecting it. I think the internet, Black radio and big record companies are hurting Black music," added Scarface.
The former label executive also addressed why he thinks he couldn't hold a record label exec position again stating, "… I'd probably be fired like the third week. I'm not going to sign that two step shit. They'll be thinking 'Oh man this is f*cking hot for the radio'… I'm like 'This shit is f*cking trash'. How can a gang of white boys tell a n*gga what's hot? Quote that, I said that, I said it!"
As previously reported the rapper states he's made his last solo album as Scarface, but he doesn't have plans to ever stop rapping, he's just preparing for a different future.