Memphis Snags Former Def Jam VP As Exec. For Music Commission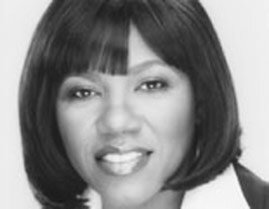 Looks like Memphis is back on the move, now with a new name and new face to it's Memphis & Shelby County Music Commission.
Johnnie Walker, the first female Senior Vice President of Promotions at Def Jam Music Group, Inc. and the President and CEO of the non-profit women's organization NABFEME (The National Association of Black Female Executives in Music and Entertainment), has been brought on to the Memphis and Shelby County Music Commission organization as the new Executive Director.
Prior to Walker being named in June, it seemed as though there was no hope for the Memphis music organization as hearsay went on in the background. The previous President stepped down and musicians and others are stated to have been getting broken promises in reports. Now, with the new announcement of Johnnie Walker, who brings an extensive amount of knowledge and experience to the table, everything is beginning to look promising due to her latest introduction and staff announcement on Thursday night.

"We need to respect the Name and Embrace the Legacy [of Memphis Music]," stated the new executive of MSCMC and former Def Jam VP of Promotions, Johnnie Walker, at a meet-n-greet held in the downtown City Hall in Memphis, TN, according to MemphisRap.com.
Johnnie Walker who was first a country music on-air personality in the late 70′s in Mississippi went on to creating a plan to establish a R&B format that made her a celebrity. She quickly went on to becoming Promotions Director, to Music Director, to Program Director in less than three (3) years. The business minded Walker was later sought after by Russell Simmons who asked her to be the label's regional marketing rep in Memphis in 1990 after her success at making things happen and getting the job done. Walker went on to be Regional Promotions Manager to National Director of Promotion in not 3, 4 or 5 years, but 1 year. She later became Sr. National Director and helped launch the careers of those such as Redman, Method Man, Onyx, Montell Jordan and Foxy Brown.
Walker decided to make a career move after 14 years with Def Jam and went on to work with DreamWorks Records in 2003 as the Head of Urban Promotion in Los Angeles and helped to market the careers of The Isley Brothers, Floetry, Burt Bacharach, amongst others.
Now it's 2008, Johnnie Walker, a Mississippi native, has re-located to Memphis, TN to lead the Music Commission. Although, some are still skeptical if Walker will be able to revive what remains of the Memphis and Shelby County Music Commission, after only a few of the Commissioners showed up to greet her at a previous Commission meeting according to the Memphis Flyer and other news reports, only time will tell. But if anything, the Commissioners will also have to do their part in helping the Music Commission and the legacy of Memphis Music move forward.