Ying Yang Twins In The Holiday Spirit; Brings New Christmas EP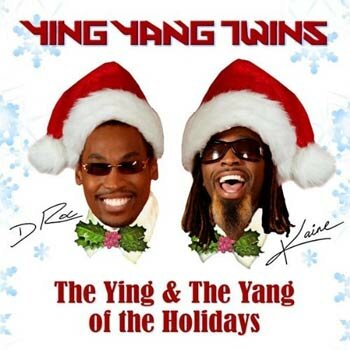 The Ying Yang Twins (D-Roc and Kaine) are set to bring that holiday spirit with a new Christmas themed EP entitled, 'The Ying and the Yang of the Holidays' which is out now via Deep Records. The album features the Ying Yang twins rapping some traditional holiday songs with their own unique flavor.

On the EP you can catch tracks such as "Sleigh Ride," "Carol of Da Bellz," "Deck Da Club" and "This Christmas" in which they give a shoutout to President-elect Barack Obama.
In other news, the Ying Yang Twins released a mixtape called "The Wildout USO Tour" which they released after their tour in support of the troops. In addition, the two rappers are also stated to be back in the studio working on the next album with music producer Joe Traxx who has worked with artists such as Bun B, Lil Flip, UGK, amongst others.