Joe Budden's ThisIs50 'F-ck Hip-Hop' Interview; Rapper Talks Technology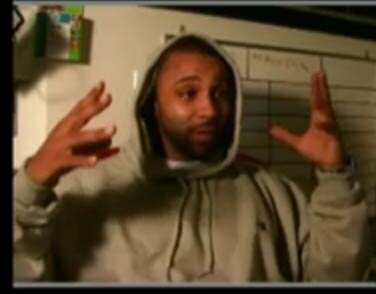 Rapper Joe Budden talks with ThisIs50 about his next career moves, his take on the online hip hop game, and talks on how everybody trying to have an internet web blog and site and all that.
"Cutting edge, forward thinking.. I like it forward. I did that, I did that.. me and 50 thought of that at the same time. You know, when you flood the streets, at that time, that's what was working," Budden stated in response to a question about flooding the internet.
"It came a point when mixtapes just weren't doing the same thing that they once did for artists," added Budden.

"The DJ's start f-cking slacking off… they started bullshitting, it just wasn't going as far.. so I said f-ck all that. I'm gonna do this, Joe Budden shit, and I'm gonna go over here online where nobody was paying any attention to it at the time and now, all of a sudden, everbody got a f-cking blog and a website and everybody's internet man all of a sudden," the rapper said.
"One day you're gonna have to go back to lyrics counting for something," added Budden.
The rapper states he just has to "bob and weave and box" until that day comes back around.
Check out the full video interview of Joe Budden with ThisIs50: