Eminem's "8 Mile" Co-star Found Hanged In L.A.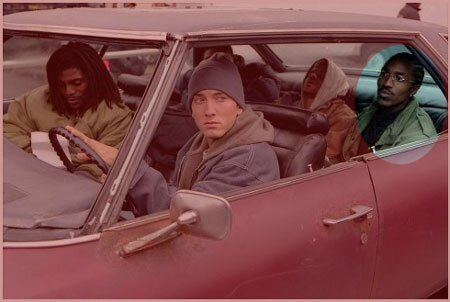 In an apparent suicide just one day before Thanksgiving, 8 Mile actor De'Angelo Wilson, 29, was found hung in a back room of a local business in Los Angeles. The aspiring actor who was found dead after apparently hanging himself on November 26th, was known for his role as Eminem's friend "DJ Izm" in the hip hop movie 8 Mile.

Those who knew the actor have spoken up and expressed their respects.
"He was a good guy, a fun guy, a great guy to be around," stated the real-life Antwone Fisher, who the movie Antwone Fisher starring Derek Luke and Denzel Washington was based off of. "It's just really hard to understand."
Wilson's 8 Mile co-star and friend Omar Benson Miller's reaction was also in the news. "It's a tragedy," Miller told XXL Magazine. "He was a very positive individual, always trying to make better of his childhood."
The actor who reportedly hadn't worked in over two years, was also a local hero in his native city of Dayton, Ohio with keys to the city and a day tributed to his name.
According to sources, a memorial service is being arranged by Denzel Washington's production company, Mundy Lane Entertainment.