Video: Snoop Dogg Interview with DJ Whoo Kid; Talks About New Business and Latest Endorsement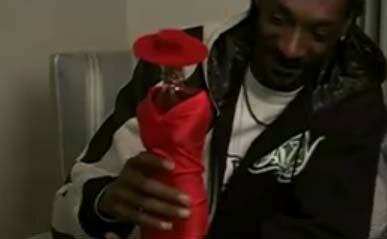 DJ Whoo Kid interviews Snoop Dogg and talks to him about his latest endorsement which is Landy Cognac. Snoop Dogg gives viewers a look at the Cognac Desire (shaped like a woman's torso and comes draped in a little red fabric strapless dress) and one of Landy's other traditional Cognacs.
The rapper also talks about his new business and more. Check it out.


Landy Cognac – Desire

Prices start at around $20 and head up to over $300 for the more limited versions.