Scarface's Album 'Emeritus' Drops; Rapper says, 'I Hate Rap, F-ck Rap!'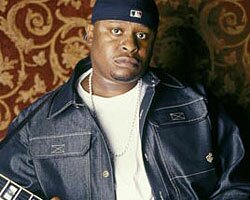 Houston rapper Scarface of the legendary Texas rap group Ghetto Boys (Geto Boys) talks with VladTV about how he hates rap and how he loves little league football. "It use to be a privilage," says Scarface. The rapper also goes on to talk about how if there isn't more money in it he's thinking about quitting and wants out.

Scarface's latest album Emeritus released December 2nd, 2008. Apparently, it was reported that this may be the rapper's last album in some media reports however, the rap legend has said he will not be retiring but will be expanding musically into other genres and realms of entertainment than just hip-hop alone.
In related news, according to the Flint Journal, Scarface along with rapper/producer Jazze Pha came together recently at a benefit concert in Michigan to help raise money to cover the costs for rapper M.C. Breed's funeral and tombstone. As previously reported, Breed passed away late last month after struggling with kidney failure. The benefit event was organized by Breed's uncle, Al Breed.
Check out the video interview with Scarface expressing his anger and disappointment in Rap today..