Florida Man Stabbed At Rapper Webbie Concert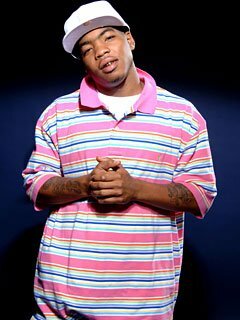 A Florida man was reported to have been stabbed outside a nightclub called Club Pulse early Friday morning (Nov. 28) the location where Louisiana rapper Webbie was performing. According to WPTV, police were called to the scene after reports came in that shots had been fired outside the club. When police arrived at the club there was one man found to have suffered a stab wound. The unidentified man was taken to a nearby hospital to be treated for his wound.

In other news, Webbie is currently facing felony charges stemming from an incident which happened in Hattiesburg, Mississippi in September. The rapper took Mississippi troopers on a high speed chase and refused to stop due to having traffic violations. The rapper ended up crashing into another vehicle (1999 Mercury Cougar) during the chase.
When the rapper was apprehended, marijuana was discovered in his possession. Webbie was booked at the Forrest County Regional Jail on charges of one count of felony eluding, one count of driving under the influence, and one misdemeanor count of possession of marijuana. The other three men tagging along with the rapper were questioned and then released.