Heavy D Returns With Reggae Album, New Single and Video 'Long Distance Girlfriend'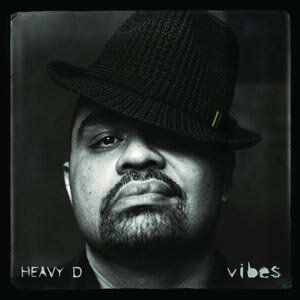 Rapper Heavy D born Dwight Myers returns with his latest album entitled "Vibes" which is a reggae album instead of a rap album.
Heavy D is most known from being the lead of his rap group Heavy D & The Boyz which was the first music group signed to Uptown Records in the late 80′s. Heavy D managed to put out top charting songs which included "Now That We Found Love," "Someone for Me," "Got Me Waiting," amongst others.
On his latest album "Vibes," Heavy D goes back to his roots which takes you to his birthplace of Jamaica.

"Reggae's the first music I ever experienced," says Hev. "I've always mixed reggae and hip hop. But I came to a point where I felt I had put the exclamation mark on my hip hop career. I'm fortunate that I've been able to transfer the love, respect and passion I have for hip hop and reggae into my latest musical endeavor."
Currently Heavy D's single, "Long Distance Girlfriend," is stated to be the most requested Reggae song since being released and managed to rank at #2 on the iTunes Reggae chart.
"You can't fake this stuff," says Hev. "I learned a long time ago you go with the music that's in your heart or you don't go at all."
Heavy D's album "Vibes" is expected to hit stores on December 16th.
Watch Heavy D Video "Long Distance Girlfriend"