King of Pop Michael Jackson Sued For $7 Mil Over Breach of Contract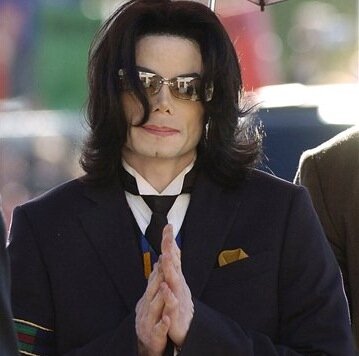 Pop singer Michael Jackson was taken to court by Sheikh Abdulla bin Hamad Al-Khalifa, the son of an Arab monarch named King of Bahrain, over $7 million dollars on Monday, November 17 citing breach of contract at the Royal Courts of Justice in London.
Although Jackson didn't appear during court for the trial, the singer believes the money that Al-Khalifa provided him with was given as a gift, however according to Al Khalifa attorneys say the advancement was intended for joint recording projects as well as to hire legal advisors on the recording deal and his interests in the Sony/ATV publishing catalogue and Jackson's home the Neverland Ranch, two things Jackson were about to lose according to court documents.

Both reportedly are stated to have been introduced via the phone through Michael Jackon's brother Jermaine Jackson when he was on trial for child molestation in 2003. Al-Kalifa lawyer Bankim Thanki, states that Jackson was moved out to Bahrain and millions where paid in attorneys' fees and legal costs while supporting Jackson's family and entourage while Al Kalifa hoped to re-establish his music career by working with Jackson.
Attorney's for Al-Kalifa state that some gifts were given to Michael Jackson which hasn't been denied that include watches and jewelry, but other things that were paid for where for materials in connection with the two's business arrangements that they had agreed upon.
Al-Khalifa alleges that the proceeds of the projects was advanced to Michael Jackson to help out the Pop star with his finanical problems.
Meanwhile, Jackson continues to claim the money that was less than $7 million was merely a "gift" and feels "undue pressure" to sign a contract he doesn't consider binding, according to documents filed in his defense.
Currently Michael Jackson's attorney hasn't presented his case yet, however Jackson reportedly will be requesting permission to testify by a videolink from the US.