Rapper Yo Gotti: The Chronicles of Cocaine Muzik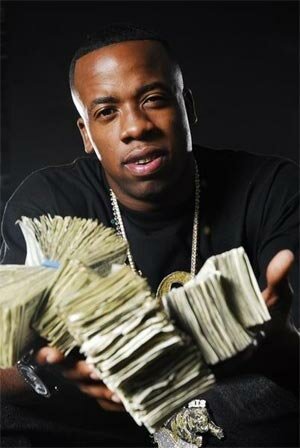 The life of former TVT Records artist and Cash Money Records affiliate Yo Gotti gets chronicled in an article entitled "Yo Gotti: The Chronicles of Cocaine Muzik" by writer Jabari Oliver of MemphisRap.com. Oliver gives a short biography and indepth look into the life of the Memphis rapper who's career was recently catapulted into mainstream by his latest street album project "Cocaine Muzik" featuring Gucci Mane, Young Cash, Juelz Santana, Birdman, All Star, Boosie, Webbie, Pleasure P and Bohagon. The biographic article on Yo Gotti spans over 4 pages and then leads into a music review of the actual CD itself.

Here's an excerpt from the article:
Lil' Yo learned the values of hard work and beating the odds as the underdog by any means. He and his crew hustled sun up to sun down. In the sixth grade, he was busted for crack at Grandview Heights Elementary school and was the front page feature on the local Memphis newspaper "the Commercial Appeal." Even though the highly respected local Memphis Newspaper in which the entire mid-south looked to garner their valid news, almost ruined he and his family's name, he continued on his path for riches. He ran through Ridgecrest apartments and Garland street with his crew equipped with dreams of making it big one day. By the 10th grade at Trezvant High School, he was rolling high on big blade shiny chrome rims and had conquered his street craft. By age 17 he was making hundreds of thousands of dollars and was known to tote an AK which was nearly bigger than his own body mass, he felt on top of the world. Nevertheless, the ruggedness and the unpredictability of the street game soon brought Lil' Yo back to reality and he realized that he could not sell dope forever. He felt that he had a more potent product that would keep the streets addicted… his music.
Check out the full article for "Yo Gotti: The Chronicles of Cocaine Muzik" here.


Yo Gotti ft. Zedzilla, Allstar – Hoody

Tracklisting – Cocaine Muzik
1. Intro – DJ Smallz, Yo Gotti
2. Talk to 'Em
3. Umma Do Me
4. Like to Shine
5. Pure Cocaine – Gucci Mane, Yo Gotti, Young Cash
6. Product of the Streets
7. My Niggaz
8. Aww Man – Juelz Santana, Yo Gotti
9. Keep It on the Low
10. Hoody
11. Nite Life
12. We Gangsta – All Star, Birdman, Yo Gotti
13. Back in the Hood
14. Hello
15. Keep It Gangsta – Boosie, Webbie, Yo Gotti
16. Let's Vibe – Pleasure P, Yo Gotti
17. Givin' Up
18. Real Talk
19. Walkin' in Memphis
20. What It Is – Bohagon, Yo Gotti