Former Three 6 Mafia Members Koopsta Knicca and Lord Infamous Making A Comeback?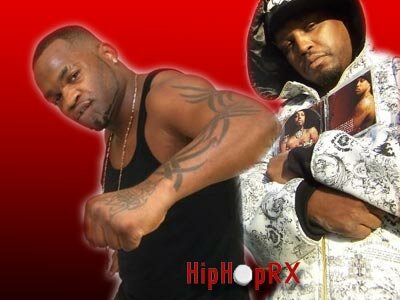 After being behind the scene since being released from jail, rapper Koopsta Knicca spoke in an interview with southern rap site MemphisRap.com and squashes the rumors about his relationship with Oscar Award-winning group Three 6 Mafia, spoke on who from the group he has been keeping in touch with and more.
"I talked to Boo [Gangsta Boo], she's enjoying LA, I talked to Lord [Lord Infamous] about two days ago and Crunchy [Crunchy Blac] and Paul [DJ Paul] like last month. Still love. Everybody still staying in touch with one another," stated Koopsta Knicca.

In addition to talking about jail and his former label-mates, the rapper gives music fans a heads up on his latest project which is coming out soon entitled "Da Devils Playground II: New World Order" which still has that old Triple 6 Mafia sound according to Koopsta Knicca, but features a man with a new frame of mind and wisdom while under his new management.
Koopsta Knicca aka 'Koop' also spoke on how he was one of the founding fathers of the Oscar Award-winning group along with founding member DJ Paul.
"Me and Paul was in the same classroom and we went to the same school. He used to get up and put DJ Paul on the chalkboard and I would get up and wipe it off. He just thought he had the best music and I knew I had the good lyrics. We were always joking and kicking it with each other, but then later on we hooked up… me, Paul and Lord hooked up with Juicy [Juicy J], the four us started Triple 6 Mafia," the rapper stated to MemphisRap.com.
"We started Triple 6 Mafia in '91, but I was rapping… we had our little thing going before '91. I was a little young dude with a big fade." The rapper also spoke of another member who fans might be surprised, or not, to know started as a dancer of the group, referring to the member known as Crunchy Blac.
Koopsta Knicca also spoke on what lead to his break-up with his former group stating that he himself was young and was "not showing respect for the rap game" and more.
In related news, just days before Koopsta Knicca broke his silence, another former Three 6 Mafia member, Lord Infamous, spoke to the site about his new group "Club House Click" and his upcoming album project "After Sics". Lord Infamous, brother to founding member of Three 6 Mafia, DJ Paul, also like Koopsta Knicca, squashes the rumors surrounding his break-up with Three 6 Mafia claiming that he is not in 'bad terms' with the group nor is he separated from the group.
"I'm not seperated.. Paul still my brother & there is some more with me & Three 6 Mafia," Lord Infamous told MemphisRap.com.
The rapper goes on to state that his album will be much like the Lord Infamous that fans remember from his dark drug laced lyric days that he's known for on past Three 6 Mafia (then known as Triple 6 Mafia) releases and suprisingly states that one of the artists that he would have liked to have worked with on his upcoming album would have been rapper 'The Game' or 'Young Jeezy'.
Check out the audio video below for the full interview with Koopsta Knicca or log on to MemphisRap.com for the full interview with Lord Infamous:
Part I – Koopsta Knicca Talks Three 6 Mafia, Da Devils Playground II

Part II