Wu-Tang To Release 'Wu: The Story of the Wu-Tang Clan' DVD and Soundtrack; Promotes Wu-Tang Widget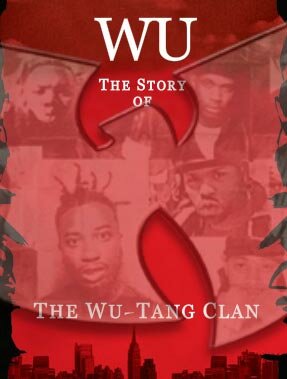 Wu-Tang will be releasing their latest DVD and soundtrack "Wu: The Story of the Wu-Tang Clan" come November 18 which will feature "C.R.E.A.M.," "Protect Ya Neck," and solo tracks from Raekwon, Ghostface Killah, Cappadonna, and the late Ol' Dirty Bastard.

The DVD documentary will be released through BET Home Entertainment and Paramount Home Entertainment and will provide exclusive archival footage and interviews with the surviving members of the group which consisted of Method Man, Ol' Dirty Bastard, Raekwon, RZA, GZA, Ghostface Killah, U-God, Inspectah Deck and Masta Killa.
The group has sold more than 20 million albums and has managed to stay afloat by creating a hip hop franchise through music, comic books, clothes, online games, movies and more.
Meanwhile, Wu-Tang has a new widget which features video, audio, photos, and an interactive fan channel that lets fans submit videos and photos.
To check out the widget visit: http://web.splashcast.net/web_watch/?code=OYJL6012OM
Wu-Tang Clan Tracklisting
Wu-Tang Clan Ain't Nuthing Ta F' Wit
Method Man
Protect Ya Neck
C.R.E.A.M.
Shame On A N!gga
Da Mystery Of Chessboxin'
Incarcerated Scarfaces
Shimmy Shimmy Ya
Daytona 500
Winter Warz
Reunited
Triumph
It's Yourz
Older Gods
Run
Gravel Pit