Shakir Stewart's Family and Fiancee Says "He Was In Deep Pain Before Death"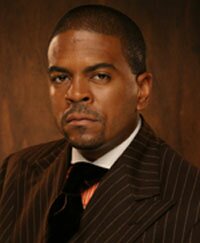 Michelle Rivers, fiancée of music executive and VP of Def Jam, Shakir Stewart, 34, who was found with a alleged self-inflicted gunshot wound to the head in his bathroom on late Saturday afternoon has released a joint statement with Stewart's family members.

"We would like to thank Shakir's friends for the tremendous outpouring of love and support we have received during this difficult time," the statement said. "It has helped us to cope with our overwhelming grief and sadness. It is difficult to express or explain in words what led to the tragic occurrence on Saturday. Over the past several weeks, Shakir's behavior was inconsistent with the man we all know and love. As much as we all tried to help him, Shakir was in deep pain and largely suffering in silence. Please remember Shakir for who he was … a wonderful father, partner, son and friend."
Shakir Stewart was pronounced dead after he was taken to the Kennestone Hospital in Georgia after allegedly committing suicide earlier Saturday afternoon.
According Stewart's longfriend, Kenny Burns of 17-years, he doesn't believe that Stewart killed himself.
Before becoming VP at Def Jam after Jay-Z stepped down, Stewart was a well-known A&R. Stewart is responsible for bringing on Rick Ross, Young Jeezy, amongst others to the Def Jam label.