Rapper Lil Boosie Arrested On Marijuana, Gun Charges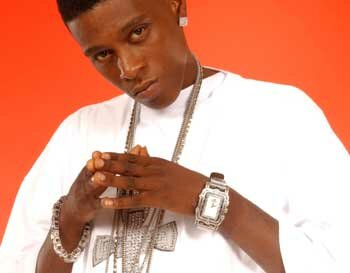 Rapper Lil Boosie, born Torrance Hatch, 25, is facing drug and weapons charges following an arrest by Louisiana police on Wednesday, October 22 after the rapper was found with marijuana and a gun. The rapper known best for his hit song "Wipe Me Down," was in his hometown of Baton Rogue when, according to reports, he was stopped by cops after they noticed the smell of marijuana coming from his Dodge Challenger while the rapper was pulled up next to the officers.

Reportedly, approached by the cops for questioning, Boosie then attempted to flee the scene after refusing to to step out of his car.
The police eventually caught up with the rapper and arrested him on counts of marijuana possession, possession of a firearm with a controlled dangerous substance, and attempting to evade law enforcement.
Boosie was taken to Parish Prison and is due in court at a later date.
In related news, Boosie is also in legal issues for allegedly failing to perform for shows he had already been paid for.