Lil Wayne Gets 1 Million In Cash For A Birthday Gift

On his 26th birthday, rapper Lil Wayne was presented a Louis Vuitton briefcase containing $1 million dollars by his mentor co-founder of Cash Money Records, Bryan 'Baby' Williams aka Birdman at a private party held in Miami at club Mansion on Tuesday, October 7th. The rapper reportedly was stunned after he opened up the case that was given to him which left him almost in tears.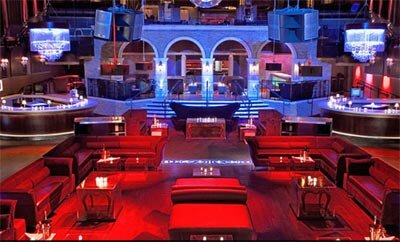 The party held at the lavish club included an ice-sculpture of the Cash Money logo filled with frozen $100 bills, Samba dancers, and included guests such as Akon, DJ Khaled, BET's Q45, Poe Boy Brisco, among others.
In other news, Lil Wayne is currently working on the fourth installment of his series of Tha Carter album and also a collaboration album with singer/producer T-Pain entitled "T-Wayne".
In June the rapper released, "Tha Carter III" which became the best-selling album of 2008, selling more than 2.5 million copies in the US alone. The album featured the hot singles "Lollipop", "A Milli", "Got Money" and ""Mrs. Officer."