Making The Band 4 Season Finale Trailer; Aubrey & D. Woods Kicked Out Of Danity Kane?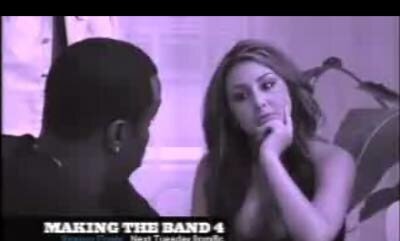 Fans will be in shock with the rollercoaster season finale of Diddy's "Making The Band 4″ which features his all female music group Danity Kane, his all male music group Day26 and solo singer Donnie Klang, come next week. According to a release, viewers will be left speechless when a fan favorite of the groups goes head to head with Diddy leaving everyone shocked at the outcome.

The season finale airs on MTV, Tuesday, October 7th at 9pm ET/PT.
In other news, MediaTakeout is reporting that two of the singers from Danity Kane, Aubrey O'Day and D. Woods contract expired on October 1st, 2008. The gossip site claims that singer Aubrey denied earlier reports for a rumor that surfaced that they were getting kicked out. As for an official word, no announcement has been made as to whether or not that the two singers has come to the end of Diddy's road.
Check out a preview of the finale episode of "Making The Band 4."