Janet Jackson Postpones Shows Due To Sudden Illness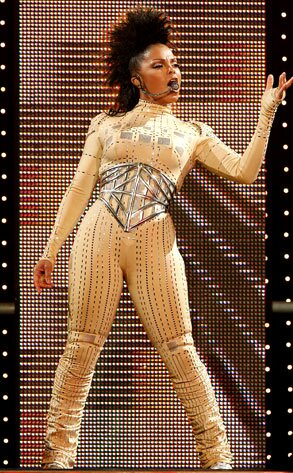 As of Monday, up until yesterday, Sept. 30, singer Janet Jackson was in the hospital after falling ill shortly before her concert in Montreal, Canada. The 42-year-old singer was transported to the Royal Victoria Hospital in Montreal after becoming "suddenly ill" during a sound check a few minutes before the show, according to a statement released by W&W Public Relations.

The hospital later released a statement that the singer was released only a couple of hours after being admitted. No further information was provided regarding the singer's current condition or reason of sudden illness.
The statement also said that Jackson, who was monitored at the hospital, hoped to reschedule the show in Montreal which would have been the singer's first appearance in the city in seven years.
The concert is a part of Jackson's North American tour for her recent album, "Discipline," which now the tour titled the Rock Witchu Tour, which also features LL Cool J, is expected to resume on Saturday in Greensboro, N.C.
Her shows, which were set to take place in Boston and Philadelphia on Wednesday and Thursday, have been postponed and no information was given.
As of now, representatives for Jackson have also declined to give details on her current condition however Jackson's current boyfriend, producer Jermaine Dupri, didn't and doesn't appear worried about her condition, according to reports, which may or may not be a good sign.
In related news, Jackson recently announced on Monday, September 22nd that she will no longer be a part of the Island Def Jam Records roster after 14 months citing that the label failed to promote her album, Discipline, and meet her expectations. Discipline, her first album with the label, was released in February.
Jackson is the youngest of nine siblings in the Jackson family, which includes Rebbie, Jackie, Tito, Jermaine, Marlon, La Toya Jackson, Randy and Michael Jackson. Janet was one of the best-selling female recording artists of the late 1980s and 1990s with hit albums including Control and Rhythm Nation.