Lil Wayne Is Officially A Blogger; Blogging For ESPN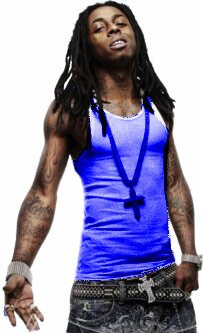 Lil Wayne has officially began blogging and is now an official blogger for Sports site ESPN. In the rapper's first entry, he talks about this being his first time blogging and how he watches nothing but sports. Maybe this is what explains the reason why he ended up on ESPN.

The rapper also goes on to talk about different sports teams and how he's a Packer fan and how wonderful Aaron Rodgers has been. Wayne even goes in depth about how he grew up playing football and being a fullback.
Excerpt from his blog:
When I was nine, ten, eleven, I was a great blocker. I knew how to block real good and the other kids didn't. So there I was. One game when I was ten years old we were on the goal line about to score, and coach called the play for me. I was supposed to go one way, but I ended up sneaking around the other side on a sweep. Everybody thought I was already tackled. The ref was already blowin' his whistle. But I was still up and I stutter stepped one way and beat the last guy trying to get me and scored that touchdown. That's my favorite sports memory for myself.
One question! Did Lil Wayne actually get online to blog?
Check out Lil Wayne's official on ESPN.