Jermaine Dupri Still Celebrating His Birthday; TI Creeps To 28, Will Smith, 40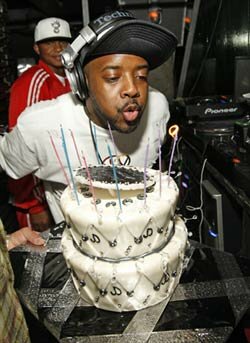 Jermaine Dupri recently celebrated his 36th birthday on September 23 with Janet by his side at Tenjune in New York. The music executive looks to still be 'out and about' celebrating his birthday, this time around, partying at the Underground in Chicago.



In other rap celebrity birthdays, on September 25th, T.I. turned 28, while Will Smith turned 40.