Lindsay Lohan Owes 50 Cent? Singer Collaborates With Ne-Yo, Snoop Dogg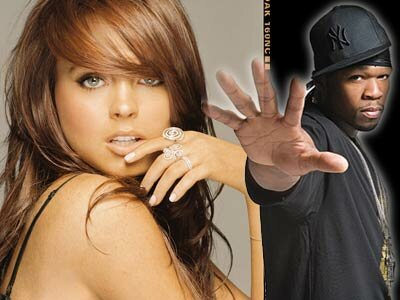 Lindsay Lohan is rumored to owe rapper and G-Unit founder, Curtis "50 Cent" Jackson as much as $1 million dollars. According to a reporting via MediaTakeout, a source told the gossip site that 50 Cent doesn't play when it comes to money.
Either you pay up – or he gets his lawyers involved.

On last year, 50 Cent was reportedly in talks of working with the singer/actress on her reported album "Nobody's Angel." Since then, Lindsay Lohan is preparing to release her album "Spirit in the Dark" which is expected to be due out November 4th and features works with Ne-Yo, Stargate, Akon, Pharrell Williams, Snoop Dog, Bloodshy & Avant, J.R. Rotem, amongst others.
At this point and time neither Lindsay Lohan or representatives have addressed the alleged rumor. Recently Lohan reportedly admitted that she was a lesbian while on syndicated radio show Loveline with long-time friend DJ Sam (Samantha Ronson), however Lohan's representative has stated that she has made no confession. (Listen to Lindsay's audio interview at the 6:00 mark.)
In other news, 50 Cent is currently prepping to release his album "Before I Self Destruct" which has had several release dates with the latest being December 9, 2008. In addition to his album, 50 Cent will also be releasing his first film which he wrote and produced to coincide with the release of his album "Before I Self Destruct."
Lindsay Lohan – Bossy (co-written by Ne-Yo)