Burning The Block: Tyga On Tour; Pushes SayNow Number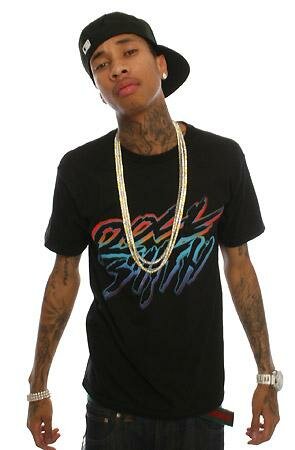 For those who don't know Tyga born Michael Stevenson, 18, he is a rap artist from Compton, CA who's burning the block and has performed with acts such as Gym Class Heroes, Fall Out Boy and Lil' Wayne, amongst others. Although success doesn't come as easy his, the rapper says a conversation one day at a popular LA sneaker store changed everything.

Tyga ended up in a debate with Travis McCoy from Gym Class Heroes talking about the hottest kicks to the greatest rappers which lead on to music. McCoy told Tyga about what he was doing with his band in which Tyga believed he was lying about. Although Tyga believed he was lying, he built up enough courage to give him his mixtape. Then one day, Tyga caught an airing of McCoy on MTV which then led them to AIM'ing each other non-stop and everything went on from there. McCoy eventually signed Tyga to his Bat Squad Records imprint and he's been moving since.
Currently Tyga is on tour and sent SayNow a photo of his new tour bus which displays his number for fans to call in and leave a message which the rapper has now more than an impressive 15,000 messages. Check out his latest video "AIM" from off his album "No Introduction."
Leave Tyga A Message – SayNow Number: 310-220-0234
http://www.myspace.com/tyga