Rapper Gucci Mane Sentenced To One Year In Jail For Violating Probation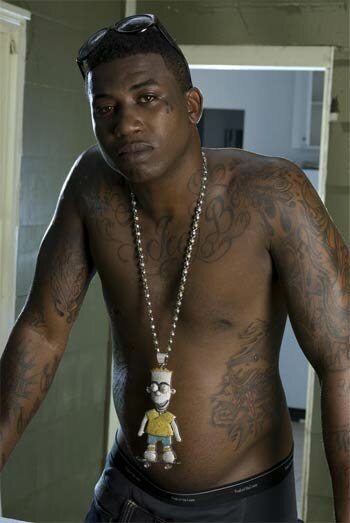 Rapper Gucci Mane born Radric Davis has been ordered by the court to serve one year in prison for violating probation. The rapper originally was on probation for a 2005 charge of assault and was sentenced to 6.5 years probation and 600 hours of community service for that charge.

Well it seems that the rapper fouled up his last chance with the judge who wasn't taking anymore excuses from Gucci Mane after the rapper appeared in court for a DUI which led the courts to learn that he had only served 25 hours of his origial community service sentence in the past three years and also showed up to a probation meeting high on ecstasy and marijuana and tested positive for alcohol.
The judge had his last straw and revoked Gucci Mane's one year of probation, ordered him back to jail to serve the full one year of prison. On top of that, the rapper still has to complete his 600 hours of community service after he serves his jail sentence and 2.5 years of probation.
Before being sentenced Gucci was, reportedly, prepping for a new album. The rapper currently has a couple of new DJ Drama Gangsta Grillz mixtapes out including "Gangsta Grillz: The Movie" and "Definition Of A G" with Yo Gotti.