Jada Pinkett-Smith To Play Lesbian In New Movie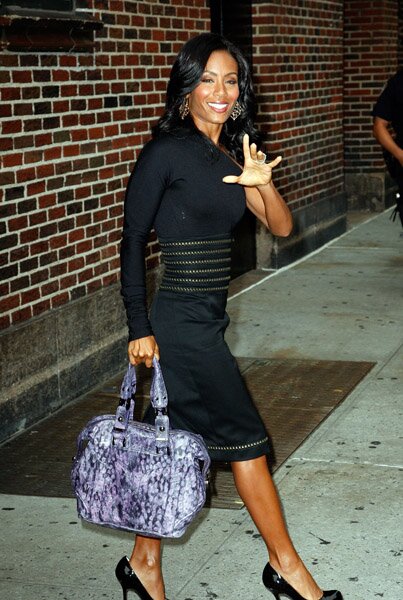 The hot actress, mother and wife of music and entertainment mogul Will Smith, Jada Pinkett-Smith, appeared on the David Letterman Show on this past Tuesday to promote her role in the movie "The Women" in which she portrays a lesbian writer named Alex Fisher.

In the movie, Jada Pinkett-Smith would have shared a dancing and kissing scene with the sexy actress Eva Mendes, but it was cut from the final print.
In her interview with David Letterman, she speaks on family and how her husband rapper/actor Will Smith manages the movie projects for the entire family and how they have their family meetings. Jada Pinkett-Smith also goes on to talk about chaperoning Trey (Will's 16 year-old eldest son from his previous marriage) on his first date.
"The Women" will be out in theaters September 12, 2008.
In other news, Jada Pinkett-Smith's rock/hardcore band Wicked Wisdom is expected be releasing an album in late '08 or early '09 reportedly entitled "Wrath of the Wicked".
Jada Pinkett-Smith on David Letterman:

Trailer from "The Women":