Oprah, Kanye, Mary and Forrest Moved By Obama's DNC Speech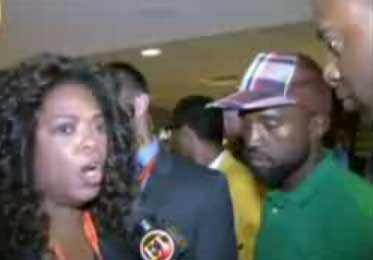 While standing together during an interview with ET, Oprah Winfrey and Kanye West agreed that Obama's Democratic National Convention speech changed their lives. Oprah went on to say that seeing him on stage made her cry her eyelashes off and she feels like that promise was fulfilled after Googling Martin Luther King full speech earlier that morning about the promise of democracy.
"I've never experienced anything like this," stated Oprah. Afterwards, Kanye West walked on camera and stated, "It changed my life," at which moment Oprah Winfrey agreed those were the exact words she was looking for and it changed her life also.
Mary J. Blige and Forrest Whitaker also went on to state that they were also moved by the speech. "If you weren't here tonight, you missed history," stated Mary. Check out the video.