Jay-Z and Beyonce: The Alleged Married Couple's First Squabble In Public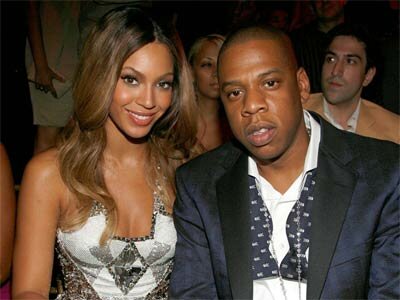 After only a mere fourteen days, the alleged married couple, Jay-Z and Beyonce has had a squabble in public.
Britain's Daily Mirror state that they were there to see the entire thing while at the Hollywood Bowl in LA which Jay-Z was there to back US presidential candidate and Senator Barack Obama.
While the rapper rapped over a few songs and looking for something else to get the crowd hyped to, the DJ threw on one of Beyonce's song which is what allegedly got him into a frenzy.
Flicking through his box of oldies, the DJ slapped on one of Beyonce's biggest hits, Crazy In Love. But as the fans grooved, Jay-Z growled. Storming to the mic, he yelled: "F*** that. Sorry Bey but f*** that – let's play something else."

Furious, Bey stalked off… before laying into her man later away from prying eyes.

"Beyonce had been side stage for most of the night, dancing and singing along," says a fellow reveller. But when Jay-Z got the song pulled, her mood soured. He meant it as a joke, but Beyonce didn't take it that way.

"After he came off stage, she confronted him, demanding to know what the hell his comments had been about. She was gesturing wildly and not looking happy.

"Like any good husband would, Jay-Z grovelled and tried to get out of it with compliments.

"It's a shame because earlier the pair had been flashing their tattooed wedding ring fingers. Both have 'IV' – the date of their wedding' – inked on.

"Later peace was restored and they were smiling and holding hands again."
The couple, reportedly were secretly married in New York with only a few close friends and family in attendance. However, the two have not came public as to whether they are indeed married or not since the alleged marriage took place earlier this month on April 4.