50 Cent and Carrie Underwood?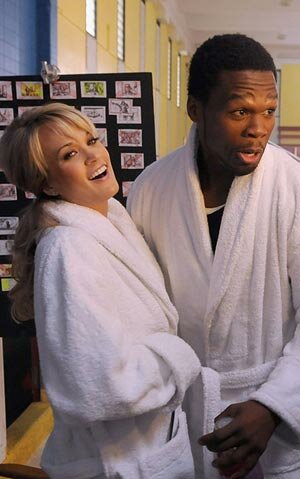 After American Idol winner and Country/Pop singer Carrie Underwood and rapper/music mogul Curtis "50 Cent" Jackson of G-Unit were pictured together in nothing but robes, people began to wonder what the two were doing….
….like many thought, it was a commercial.
Turns out, the two were shooting a brand new ad campaign for VitaminWater at a boxing routine at the Ironbound Recreation Center in Newark, New Jersey.
The two joked around while filming athletic sequences including a boxing routine.