Lil Wayne, "I Wouldn't Do A Song For My Sister For Less Than $75,000″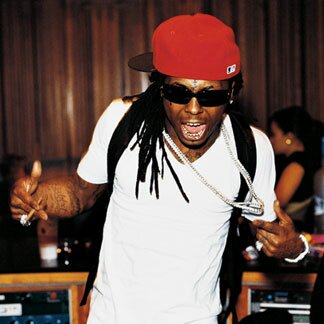 Rolling Stone named Lil Wayne Best MC in their new Best of Rock 2008 Issue and they have done an editorial taking readers "Inside the strange mind and brilliant rhymes of the most exciting rapper of his generation" as the editorial put it.
In the lengthy editorial/interview with Lil Wayne, Rolling Stone wanted to know, how many tracks Wayne cut in recent years and Wayne responded "Somewhere in the thousands."

The editorial states maybe Wayne meant quite a bit less, insinuating he might had been smoking. Wayne goes on to say that "Recording is an addiction" and he "can't stop," then as the editorial puts it:
Wayne works quickly — he writes nothing down, records rhymes as soon as they pop into his head, and completes up to five songs a day. He can also knock out a verse for someone else within a half-hour of hearing the beat. That has served him well financially: Wayne charges $100,000 for the average cameo — or $75,000 if he likes the beat or the song.
After which, Wayne states in regards to accepting $75,000 if he likes the beat or the song, "But nothing less!" and continues "I wouldn't do a song for my sister for less than $75,000."
For the full editorial/interview with Rolling Stone logon to RollingStone.com.