Video: 50 Cent Endorses Hillary Clinton, Called 'Pinhead' By Bill O'Reilly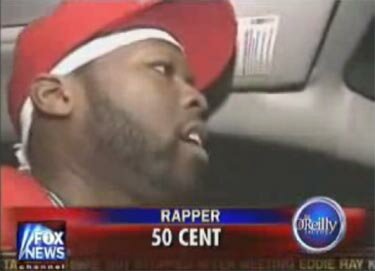 Bill O' Reilly calls 50 Cent a Pinhead after a video shows him being asked by Fox News who he is endorsing for the 2008 presidential race. 50 Cent responded saying Hillary Clinton and that both are good, but Hillary Clinton because he thinks America isn't ready to have a black president (Barack Obama) because he think they might kill him.
Why Hillary? I think she would do a good job. There's nothing bad about Obama in my eyes either, I just think Hillary… that would be my choice.