Yung Joc Arrested On Christmas Eve, Skips Scheduled Court Date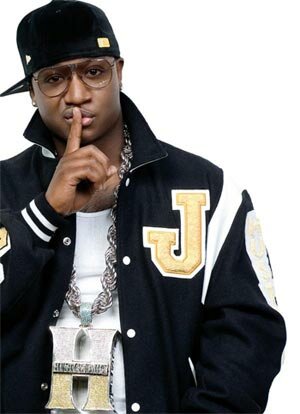 Rapper Yung Joc born Jasiel Robinson, 27, was a no show at his arraignment on Wednesday, December 26, in Cleveland, Ohio for a felony gun possession charge and is now considered a fugitive.
The rapper was originally arrested on Christmas Eve, December 24, 2007 at the Cleveland Hopkins International Airport, for allegedly attempting to bring a loaded handgun and ammunition onto a airplane in his luggage which is a third-degree felony.
He was later released on bond for $50,000 the same day from the Cuyahoga County Jail.
According to reports, his attorney stated that his client didn't know how the gun ended up in his carry on luggage and that he's innocent.
Currently, prosecutors are planning to issue an arrest warrant for Yung Joc due to missing his scheduled court appearance to address the charges and claims.
Reportedly, Attn. Stanley Jackson Jr. apologized to Judge John Ryan and claimed his celebrity client was out of town on personal and family business.
Due to the rapper missing his appearance the Judge doubled his bond from $50,000 to $100,000.
Once again, what are rappers thinking?