Queen Latifah Spokesperson For Jenny Craig, To Host People's Choice Awards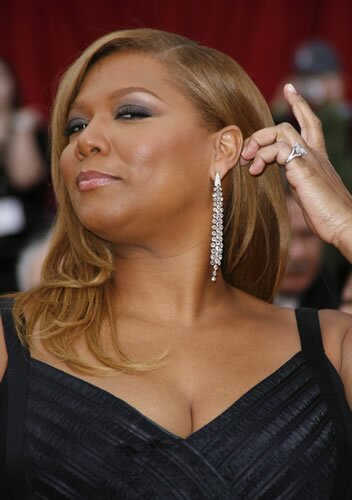 Queen Latifah, 37, will be joining Kirstie Alley as the spokesperson for Jenny Craig along with Valerie Bertinelli. The campaign will be focused on a healthier lifestyle, not on getting into a specific dress size according to Scott Parker Jenny Craig's vice president of marketing.
"We officially confirm that Queen Latifah will join the Jenny Craig program in January," Scott Parker, Jenny Craig's vice president of marketing, tells People. "We are thrilled to have Queen Latifah support our mission of improving health by taking her first step toward achieving a more healthful lifestyle."
In other news, Queen Latifah will be the host of the 34th Annual People's Choice Awards which will broadcast live from the Shrine Auditorium in Los Angeles, Tuesday, Jan. 9 (9:00-11:00 PM, live ET/delayed PT) on the CBS Television Network.